It appears that filming for season two of AMC's The Walking Dead came to close today. First a message on Facebook from Extras Casting Atlanta, the folks who get all of the extras, zombies included, together for filming:
We would like to thank all our extras, stand ins, & photo doubles for all their hard work on Season 2 of The Walking Dead. It has been a true pleasure working with an an amazing cast and crew. Please keep watching and we will let you know when we start prepping Season 3. love, Janel and Patrick
We also noticed this message from Norman Reedus, who plays Daryl Dixon, via Twitter:
Season 2 that's a wrap!!!!! Gonna be amazing !!!!!!
Norman Reedus also tweeted the cast image below, presumably as they gathered together today for the final time this filming season: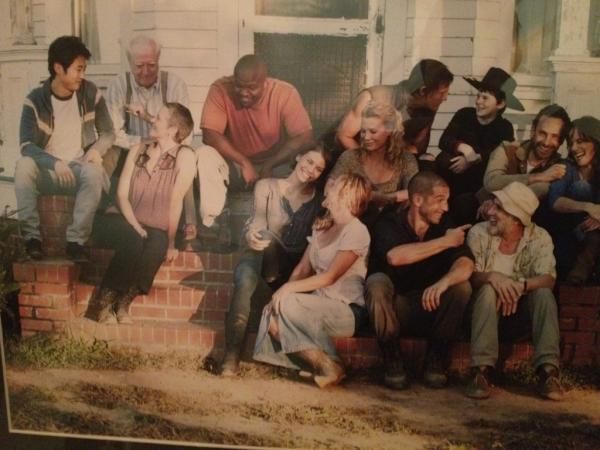 TWD Locations will still be out there gathering photos and information about everything we've seen thus far in season two as well as what we'll see in the beginning of 2012 when season two continues.